Online Training And Consultations
Do you want to be leaner, more muscular, and more fit but don't know what to do? Are you an advanced trainee struggling to overcome a plateau or an athlete wanting to optimize performance? Do you need a trainer to keep you accountable and motivated to achieve your goals?
If you're a beginner I can get you started on the right track towards getting the results you want quickly, efficiently, and safely.
If you're an advanced trainee I can provide an external, objective analysis of your exercise performance, programming and diet and optimize them for your goals.
With my phone or video consultations you can get detailed answers to your questions about exercise and nutrition, a personalized workout program and diet based on your goals, schedule, and available equipment, advice on equipping your home gym or personal training studio, and more.
With online training packages you also receive ongoing expert advice, regular evaluation and updates to your workouts and diet based on your progress, detailed exercise instructions and feedback to improve your performance, and unlimited e-mail support. Online training packages include a one-hour initial consultation, monthly or bi-weekly (premium) half-hour follow ups, and unlimited e-mail support. They are available in discounted three, six, and twelve month packages.
Click below for information on session and package rates or to schedule a consultation or online training:

Not sure which is right for you? Sign up for a free 15-minute preliminary consultation: We will discuss your goals and situation and and determine which options best meet your needs: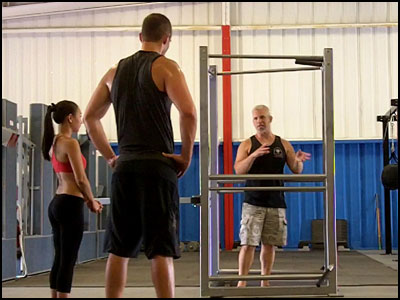 Testimonials
"Drew Baye is without question one of the premiere personal trainers in the world. His knowledge of exercise science and its application to one's personal fitness goals and aspirations is exceptional in the health and fitness industry."
– John Little, columnist for Iron Man magazine and author of Max Contraction Training
"Over the fifteen years that I have known Drew Baye he has consistently proven to be a quality instructor and excellent communicator of high-intensity training principles.  I am happy to offer my endorsement of Drew as a trainer, and would recommend his written material to anyone who is interested in a sensible approach to strength training and bodybuilding."
– Greg Anderson, co-owner Ideal Exercise, Seattle Washington
"Drew Baye is knowledgeable, efficient, and very professional. He has a wealth of knowledge and is quite good at imparting that information"
– Richard Christiansen RN, NPC competitive bodybuilder
"When I was a teenager, I was an avid weight trainer. With the exception of a few weeks here and there, I hadn't worked out for approximately 30 years. Time passed and I found myself a fat 185 lbs. at 5? 7? and 51 years of age.
Turning to the internet, I started to research the topic of resistance training and diet anew and noticed that quite a bit of progress had been made over the years. I came across some YouTube videos of Drew Baye and right away I could see he was on the leading edge of the "new science" of exercise.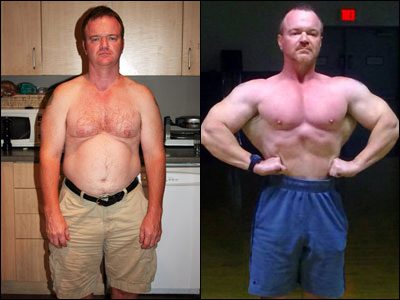 I watched all of his videos I could find and then I contacted him via email. We set up several Skype calls to help with my training regime and improve my diet. I even had some one on one workouts with Drew in Orlando, Florida, all the way from my home in Windsor, Canada! The Skype calls were extremely helpful and the one on one training was one of the best experiences I've ever had in terms of working out in a safe, effective and challenging way.
Since I started back training about a year ago and with the direction and tutelage of Drew, I have made some of the best progress in my entire life! At 52 years of age,  I am now a much leaner and healthier 205 lbs.! I can honestly say that after a great deal of research and personal experience in the world of exercise and diet, Drew Baye is one of the most knowledgeable trainers in the world.  Drew, perhaps better than anyone else, can teach you how to exercise in the most safe, effective and efficient manner possible.  Training for only about 20 minutes once every 3 to 5 days, my results are proof positive of the quality and effectiveness of Drew's expertise!"
– Scott Leckie
"Drew provides a wealth of knowledge and does so in such a clear and precise manner.  I am applying his recommendations to my own workouts and those of my clients.  If you have questions regarding nutrition, training or even equipment selection and recommendations, Drew is adept to answer any of these and much more.  My only regret is that I didn't purchase consultations with Drew a long time ago."
– Matt Spriggs CPT, owner Slow Lift Personal Training
"You've been great. I would recommend you to anybody looking for a personal trainer. I'm turning 40 this year and wanted to get myself back in shape. You helped me do that and I feel like I did when I was a kid. Strong, healthy, and confident. I came to you weighing 145 lbs. My goal was to gain 10 lbs. and in 3 months you got me to 157 lbs. Amazingly I was able to accomplish this with two workouts a week. I've worked out before, but did not get this rapid gain in lean muscle. Your mix of workout and diet were perfect for me. Thank you for your professionalism, knowledge, and for pushing me to work harder."
– Matt Mahoney
"I'm a very lean guy naturally, with a metabolism so ravenous that I've never been able to bulk up significantly with any traditional strength-training method. Yet in less than 3 weeks on Drew's program – working out only twice a week! – I was up 8 pounds of muscle and had visibly increased the mass in my back. His High Intensity approach is hands down the most effective system I've ever tried for increasing strength and muscle. But the best compliment I can pay to Drew's program is the one I received when I went to the beach with some friends: 'Dude, your physique puts the rest of us to shame!'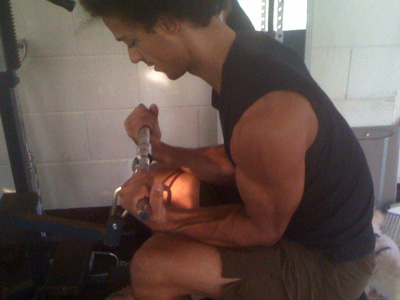 – Joseph Ross
"I am 57 with various orthopedic ailments accumulated over 40 + years of playing sports and exercising.I chose Drew as a trainer for his scientific, meticulous approach to training coupled with his years of expertise as both a coach and competitive bodybuilder.
I performed a twice weekly bodyweight only routine for 12 weeks based upon the HIT principles that Drew outlined. No extra "cardio" or weights were included. The only other form of exercise were long walks.
At the conclusion of this program I decided to test myself with a few challenges. I was able to achieve the following despite not having practiced any of these in several months; some such as the one armed pull-ups not in a few years:
a) one armed pushups with good,slow form
b) clutch flags on pole
c) 88# kettlebell-100 swings in under 5 minutes
d) sand bag (80% of bodyweight) carry x 50 yards alternated w/ heavy sledgehammer swings(20)–5 rounds in 10 minutes
e) 150* "iron cross" hold between cars
f) elbow levers on ground
g) rope climbing and playground pole climbing-hands only
I wont win any Olympic medals or may not impress others,but who cares.These are activities are enjoy. The carryover from HIT to these seemingly unrelated movements shows the profound strength and conditioning effect this program produces.
The most important part of it all was I was not injured.I cant say that from the many other routines I have tried HIT works big time –and in less time than you would believe.Drew is a true fitness maven with a great foundation of knowledge who knows how to apply his talents to make you the best you can be. Don't hesitate to work with him if you can–it will be money well spent."
– Steve Fink, MD
"Drew combines a patient, amiable and focused approach to training with an extensive understanding of human anatomy, musculature and body mechanics that always leaves me feeling stimulated both physically and mentally. I have trained with Drew on-and-off for nearly a decade, and will continue to return to him for my fitness and nutritional needs. I also plan to consult him for the home gym in my next house."
– Marshall Sontag, CEO FishOilBlog
"From the day we first met, Drew Baye has been an excellent speaker to work with for my conference. Every presentation is educational and entertaining, and the audience absolutely loves it. Drew bleeds HIT and it shows more than ever in his speeches and one-on-one interaction with our fans."
– Anthony Johnson, CEO The 21 Convention