Build Muscle, Lose Fat, Get Fit
Do you want to be leaner and more muscular? Do you want to feel and perform better? Start reading here to learn the most effective, most efficient, and safest way to build muscle, lose fat, and get fit:
What Is High Intensity Training (HIT)?
More coming soon…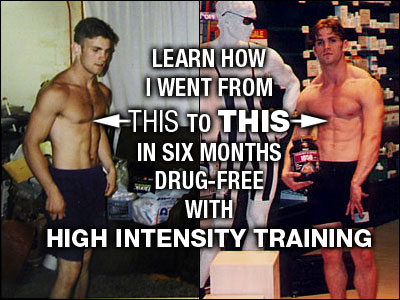 Books by Drew Baye
Project: Kratos – Bodyweight High Intensity Training
High Intensity: The Annotated, Uncensored, Post Workout Delirium Induced Ramblings
Exercise Links
Nutrition Links