HIT Books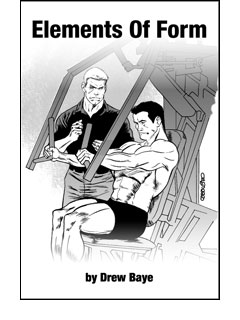 Elements of Form teaches the principles behind and provides guidelines for every aspect of general exercise performance, as well as guidelines for when and how to perform a variety of common high intensity training protocols and techniques.
Click here for more information…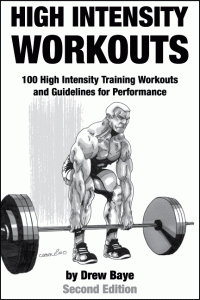 The updated and expanded second edition of High Intensity Workouts contains one hundred high intensity training workouts, including full body, splits, body part specialization, consolidation, and a few of my personal favorites, as well as general guidelines for performance and tracking and new chapters on determining your optimal repetition range for different muscle groups and guidelines for advanced high intensity training methods and techniques.
Click here for more information…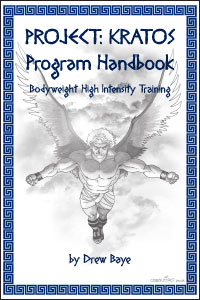 Project: Kratos – named for the Greek god of strength and power – is a bodyweight high intensity training program designed to maximize full-body strength, conditioning, and body composition, safely, efficiently, and with little or no equipment.
Click here for more information…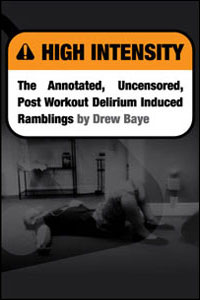 High Intensity: The Annotated, Uncensored, Post Workout Delirium Induced Ramblings is a collection of post-workout essays I wrote in the late 1990s covering a variety of bodybuilding, fat loss, health and performance related topics, along with over thirty pages of annotations (169 pages total) which provide additional background information, current perspectives, and recommendations for exercise performance, dieting, workout design, and much more.
Click here for more information…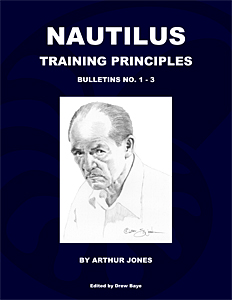 This Three-Volume set contains Nautilus Training Principles: Bulletins No. 1, 2 and 3. These high intensity training classics by Nautilus inventor Arthur Jones cover every aspect of training from the specifics of exercise performance to the general principles of program design.
Click here for more information…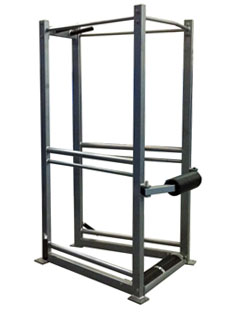 The UXS is a heavy duty bodyweight exercise station designed to work all major muscle groups effectively, efficiently, and safely without taking up a lot of space. It is ideal for gyms, personal training studios, athletic training facilities, military, police, and fire department training centers, and anyone who requires maximum utility and durability from their exercise equipment.