Casey Viator Has Died
I have just learned that bodybuilding legend Casey Viator died yesterday, September 4, 2013.
Casey became a trainee of Nautilus inventor Arthur Jones after they met at the 1970 Mr. America contest in Los Angeles, where Casey placed third. Arthur told Casey he had the potential to become the greatest bodybuilder in the world, but he was training way too often and doing too many sets. He had Casey cut back from training three hours at a time, five days per week on a split routine to performing three much shorter full body routines per week, which resulted in even faster muscle gains and helped him win the Teenage Mr. America, Junior Mr. America, and Mr. America competitions.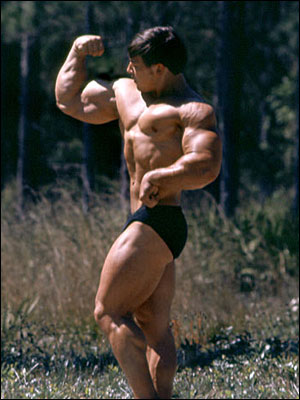 Casey was probably most famous for his role in the controversial Colorado Experiment, where he increased his body weight by over forty five pounds in only twenty eight days , gaining over sixty three pounds of muscle while losing nearly eighteen pounds of fat as a result of twelve brutally intense workouts consisting mostly of heavy negative-only and negative-accentuated training on prototypes of the Nautilus Omni machines (of which only the Omni multi-exercise was ever made commercially available).
Although these gains seem impossible, consider the experiment took advantage of unique circumstances and should not be construed as an example of what the average person, or even a genetically gifted trainee should expect from training. Casey had previously been injured, losing part of a finger, then almost died as a result of an allergic reaction to a tetanus shot. He lost a large amount of weight while in the hosital, and continued to lose weight afterwards over a period of several months without training and while eating very little. The Colorado Experiment was not so much an experiment as it was a demonstration, since Arthur knew that Casey responded very quickly to training and that muscular size can be regained much faster than it can be gained.
Skeptics have made all sorts of accusations, and an article in Muscle & Fitness magazine entitled "Casey Comes Clean" had Casey claiming he was sneaking out to perform extra workouts, however he never said this. Quite the opposite. When asked about it during an interview with Brian Johnston, Casey replied,
This pretty much was a propaganda article. I might have written thirty percent of what was printed. There was not any sneaking around doing extra exercises or sets. We were working at such a high level of intensity no extra work was needed. We accomplished this study with great success and my sixty pounds was done exactly the way we described it. We knew before the experiment started that I would gain that much weight and nothing has been duplicated close to it since.
If you want the facts, you can read the full details of the Colorado Experiment in Nautilus Bulletin 3, and I have posted all four chapters here: The Colorado Experiment
I never met Casey, but we communicated via email a few times and had once planned to do a video interview. Unfortunately, he had to cancel to deal with storm damage to his house and we never rescheduled. I had hoped to ask him about the Colorado Experiment and his experiences with Arthur, as I had already asked Arthur about it and also discussed it with Mike Mentzer, Ell Darden, and others and thought it would be interesting to get Casey's perspective and ask about some of the rumors about the experiment.
If you want more information about Casey's training, you can visit his web site at www.caseyviator.com which contains a link to his last interview in the August 2013 issue of Flex, and Ellington Darden's book The New Bodybuilding For Old-School Results features an interesting discussion between him and Casey.

About Drew Baye
Subscribe
Subscribe to our e-mail newsletter to receive updates.