Casey Viator Training For The 1971 AAU Mr. America
In June of 1971 Donald Duke visited Arthur Jones in Deland and had the opportunity to watch Casey Viator go through a workout at the Nautilus quonset hut at Deland High School. He took several photos during that visit, which he recently scanned and gave me permission to share here. Based on the dates on the photos I believe these were taken just prior to the 1971 AAU Mr. America which Casey won that month, and Donald has shared the following account of his visit to Deland when these were taken:
I was in charge of the New Orleans Police Department gym at the time. A colleague joined me for the trip. I called ahead to Arthur Jones that we were coming. We had planned to camp out on Daytona Beach in my VW van. He met us and told us to follow him, we thought to the gym. Instead he pulled into a motel, jumped out and ran into the registration office. We jumped out and ran in after him to let him know that we didn't have enough money to stay in a motel and were met by his talk to the hand gesture and "I'm paying for this." He got us a room for the week. We also only got to pay for one meal the entire week, by snatching the bill and running to the counter to pay it. Arthur Jones was a most generous man. We met his one eyed albino alligator, and saw his countless snake tanks filled with exotic and toxic reptiles. I remember his snake farm near New Orleans when I was a youngster. We also met the Arthur Jones young wife du jour, true to his motto: Younger Women, Faster Airplanes & Bigger Crocodiles.

The first thing he did when he came to pick us up the first day was to throw away all of the food supplements we had brought with us. He believed proper nutrition could be attained by eating the correct foods. He particularly loved eggs. The way he lectured us on eating only the proper foods lends truth to Casey's claims of not only no steroids, but no food supplements during the Colorado Experiment. I remember one lecture which continued to the airport and into one of his planes at which time we flew out over the ocean and while being educated about balanced nutrition he likened the human body to the carburetor of the plane and demonstrated the results of food imbalance by adjusting the fuel/air mixture to show the results of improper food intake. Needless to say, after going weightless several times we got the picture. Arthur Jones believed in good food and only good food to fuel and build the human body. I know his star pupil, Casey Viator, got this drilled into his head enough times for him to be a believer.

At the DeLand High School gym we learned about the Nautilus principle of direct and variable resistance supplied by the Nautilus spiral pulleys. Again, demonstrated by Arthur in his own inimitable manner, he had an early prototype plate loaded pullover machine with a round pulley which he sat us in with no weights on it and had us bring it down to full contraction. Then he loaded a few plates on and told us to let the bar rotate slowly upwards, grabbing it just as we realized that our arms were about to be removed from their sockets. We learned the value of spiral pulleys!

Casey Viator was out on the track running a few miles to warm up. When he came in to say he was impressive is an under statement. I had never seen a young man under the age of 20 to have achieved such a level of muscular development. We watched in amazement as he pushed himself utterly to the limit on each exercise. High Intensity workout? How about Ultra High Intensity. Arthur told us he was one of the few people he had met who would push themselves as hard as he wanted them to. We tried, with greatly reduced weights of course, but wimped out in comparison to Casey.

We didn't get to talk to him as much as we would have liked to because he was so focused on this workout routines. The few short conversations we did have with him were about how much he believed in Arthur and how much he had done for him, much like I'm sure Arnold would have said about Joe Weider years before.

Unfortunately I never met Casey again after those few days, although I followed his career as he blazed a trail into the bodybuilding record books.
For information on Casey's training at that time read Ellington Darden's article Arthur Jones Trains Casey Viator For The 1971 Mr. America.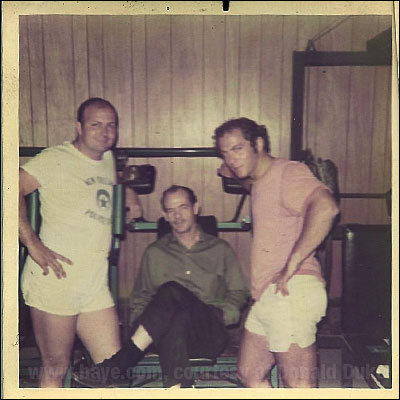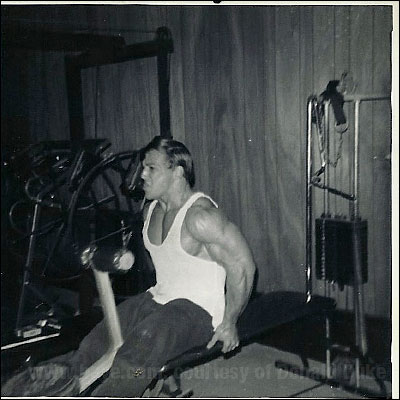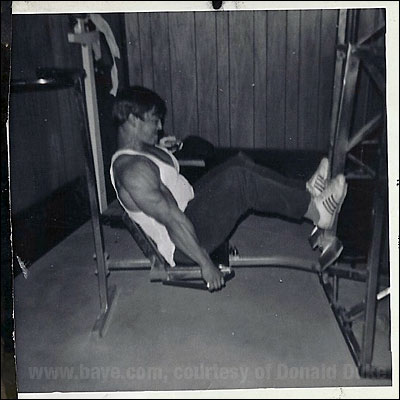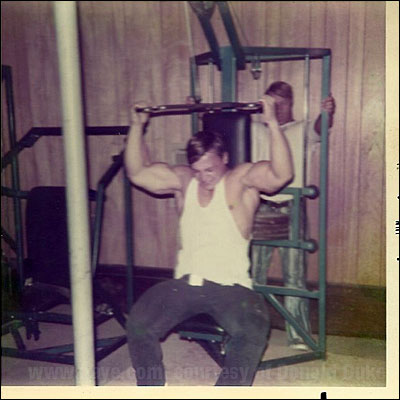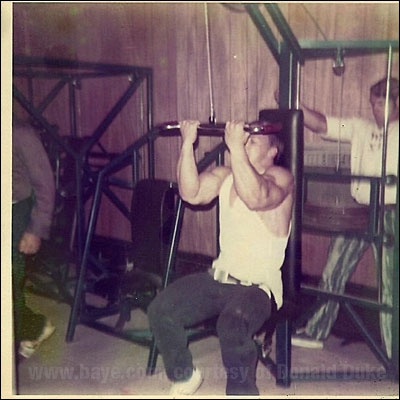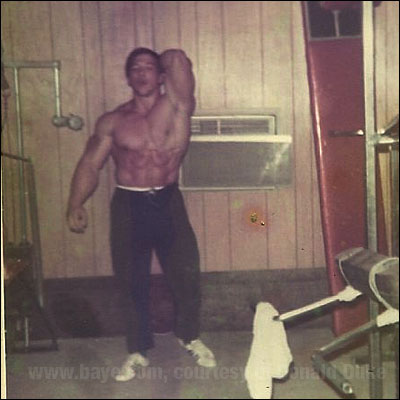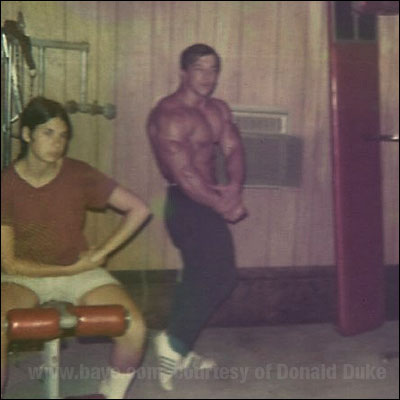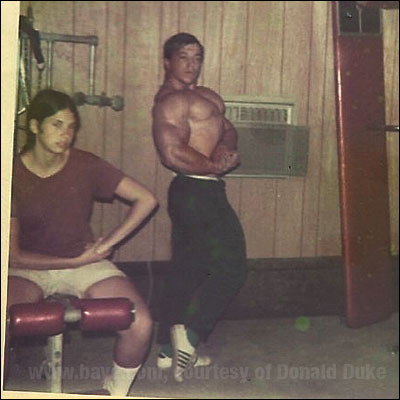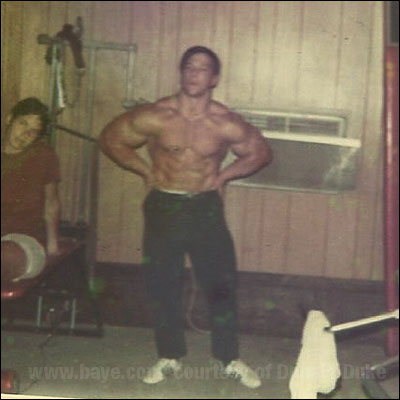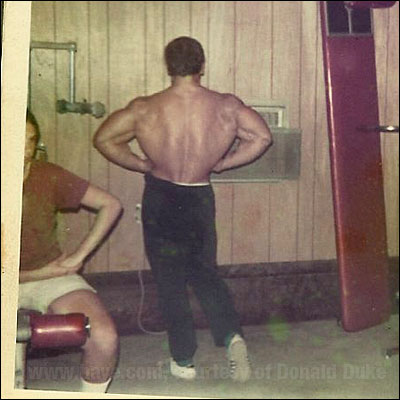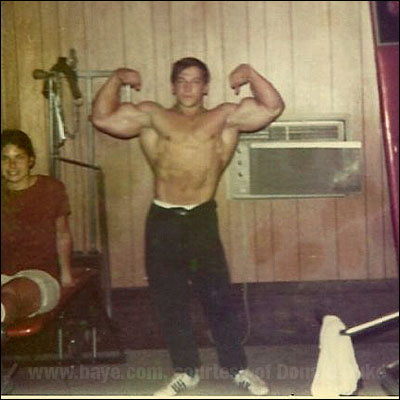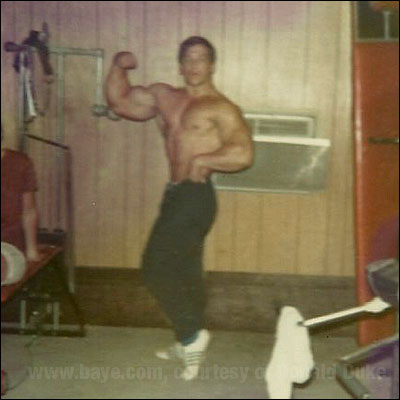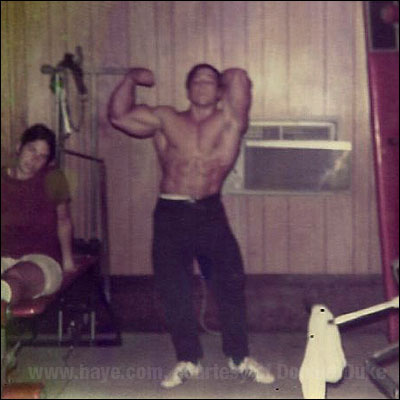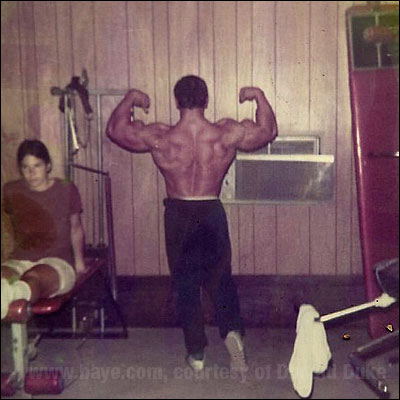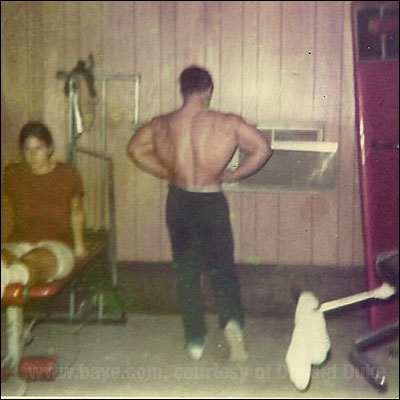 Thanks to Donald Duke for sharing these!

About Drew Baye
Subscribe
Subscribe to our e-mail newsletter to receive updates.