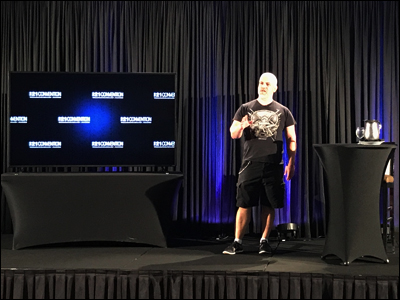 Time For Change
This weekend I gave a presentation on High Intensity Training and participated in a speaker question and answer session at The 21 Convention in Orlando, Florida. For those of you not familiar with The 21 Convention, when it started ten years ago it was primarily geared towards teaching men to be more successful with women, but has evolved into something much bigger, something that teaches men how to become the best version of themselves and be happier and more successful overall.
I'm happily married and meeting women was easy when I was younger and single, so the first few times I spoke at The 21 Convention I wasn't interested in the presentations that weren't exercise or nutrition related. As the event has evolved my interest has increased though, and this year I hung around to listen to several other presenters.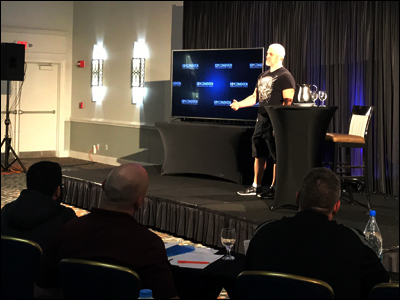 I'm glad I did, because for years I have not been living up to my potential. Not even close. Over time I become complacent and pessimistic and have failed to be the best I can physically, mentally, financially, and in my relationships and business. While it has become cliche' for people to say things like this I am not exaggerating when I say this year's convention has changed my life, has helped me better define my purpose and goals, and motivated me to aggressively pursue them. I am now on a mission to truly be the best I can be, and in doing so I will be better able to help you and others do the same.
Last night while I was driving home from the convention I set three goals for myself. I am sharing them here because I believe doing so will help me to fully commit to them and also as a suggestion to those of you in situations similar to mine:
First, to lead by example again and show what is possible (for someone with my genetics and age) when you consistently apply the exercise and nutrition guidelines I teach. The better I look, the easier it will be to motivate my readers and to persuade skeptics to read or listen with more open minds.
Second, to produce more content, better and faster here and on other media like 21 Studios and YouTube. More blog posts, more videos, more books, and comprehensive training courses for people with a variety of goals.
Third, to be happier and more successful in every area of my life. I'm going to stop wasting time and energy on things that don't contribute to my happiness or success so I can fully devote them to the things that do, and in the process learn to better teach others to do the same.
Thanks to all of my readers and clients and everyone who has been supportive of my mission to help promote and teach proper exercise for these past two decades; I will do better. Thanks to Anthony Johnson and everyone at 21 Studios and The 21 Convention for inspiring me to do better.
"Average is the enemy. Mediocrity is the enemy. Complacency is the enemy." – Tanner Guzy