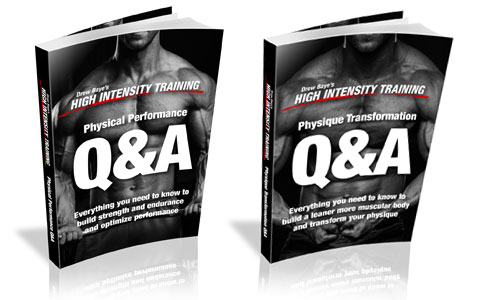 High Intensity Training Q&A Pre-Order Special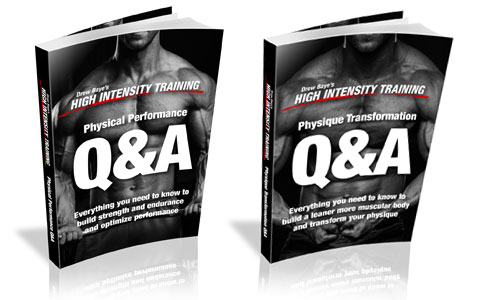 Thanks to all of you I ended up with so many questions for the Q&A book that divided it into two books; one focusing more on Physique Transformation and the other on Physical Performance. I have already started dividing up the questions into sections in each book and will be releasing the physique transformation book in the first half of August and the physical performance book in the second half of August.  The print books will ship within a few days after the e-books are delivered.
e-book only: $24.95 $19.95 (e-books will be delivered early and late August)
An email with your ebook will be sent the day it is released. If you do not receive this email check your spam folder. The e-books can not be printed. If you want a hard copy of the book choose the print and e-book option.
print and e-book: $31.95 $26.95 (plus $5 shipping within the United States and Canada, $10 international)
Print books will ship within a few days after the ebooks are sent, via USPS First Class or First Class International Mail. You will receive an e-mail notification from the printer when your book ships.
High Intensity Training Physique Transformation Q&A
High Intensity Training Physical Performance Q&A
High Intensity Training Q&A Combo