Pre-Order Elements of Form Get Exclusive Access to Drew Baye's 2011 HIT Seminar Keynote Presentation
Although I've been steadily chipping away at it I'm still not done with my guide to proper high intensity exercise technique, Elements of Form. So, every time I have to push it back again I add another bonus to those who have pre-ordered to increase the value of an already invaluable book for high intensity training practitioners. Despite working full time training, consulting, and blogging, working part time as a musician, and being in school full time for physical therapy I've managed to carve enough time out of my schedule to have it out before this summer, but since that's still a few more months I've decided to add one last pre-order bonus, which brings the value of the whole package up by a few hundred dollars. Everybody who has already pre-ordered will receive access to a video that was previously only briefly available on DVD in a limited quantity five years ago; my keynote presentation on teaching high intensity training at the 2011 Indianapolis HIT Seminar: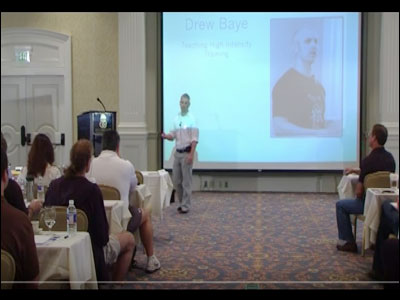 I only just received permission to make this available last week, and I am only doing so for those who pre-order Elements of Form. Since I have received several requests to do so I am making pre-ordering available again at the regular price for the book, and in addition to getting access to my 2011 Indy HIT Seminar presentation everyone who pre-orders will also get the ebook 100 High Intensity Training Questions and Answers.
I will be setting up and sending info on how to access the video to everybody who already pre-ordered over the next week, and will do so for new pre-orders as they are placed.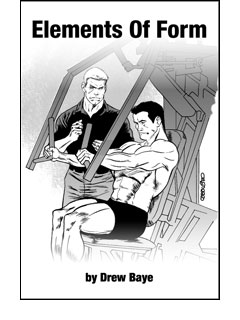 Elements of Form teaches the principles behind and provides guidelines for every aspect of general exercise performance, as well as guidelines for when and how to perform a variety of common high intensity training protocols and techniques.
Just a few of the topics covered include;
The real objective of exercise
Proper mindset during exercise
Positioning and alignment
Path of motion
Range of motion
Speed of motion
Proper technique for different types of upper and lower turnarounds
Compound versus simple movements
Proper grip during pulling, pushing and other types of movements
Forced reps, forced negatives, drop sets and other training techniques
Negative only, negative accentuated and negative emphasized training
Hyper training
SuperSlow, 30/30/30 reps and other very slow repetition methods
The different types of Rest-Pause training
Static Hold, Timed Static Contractions and other isometric methods
Explanations of Infimetric, Duo-Symmetric Poly-Contractile, Akinetic, and other traditional Nautilus protocols
e-book: $49.95 (pre-ordered ebooks will be delivered October 15th)
print book: $55.95 (plus $5 shipping within the United States and Canada, $10 international – pre-ordered books ship October 15th) 

print book and e-book combo: $61.95 (plus $5 shipping within the United States and Canada, $10 international – pre-ordered books ship October 15th)