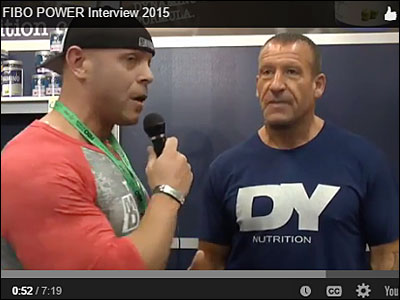 David Baye Interviews Dorian Yates
My youngest brother David just interviewed six-time Mr. Olympia and high intensity training advocate Dorian Yates at the 2015 FIBO Power Expo in Cologne, Germany for Muscular Development Magazine. Dorian talks about his training philosophy for contest preparation, differences between bodybuilders in the 90's and today, and the problem with bodybuilders on social media.

While he was there he also got Dorian to sign a few photos and his training DVDs for me, which I look forward to reviewing here after I'm able to watch them. Thanks David!